Our Mission
Catapult Film Fund is dedicated to supporting nonfiction filmmakers with critical early-stage funding and mentorship to launch distinctive, story-driven, and cinematic films.
About Us
We believe in taking a chance on filmmakers who have ideas for artful and compelling nonfiction films that inspire us to think differently about the world. Catapult provides research and development funding to documentary filmmakers who have a meaningful story to tell, have secured access to their story, and are ready to create a visual sample to help unlock production support.
We embrace supporting filmmakers at a stage where funding for projects is hard to find and considered the riskiest. We seek filmmakers with authentic voices who tell stories with integrity, creativity, and genuinely represent their vision and perspective. Catapult supports a wide range of subject matter, stories, and storytelling approaches.
The Catapult team serves as advisors and advocates for our community of filmmakers. We amplify the impact of the grants by providing customized mentorship to filmmakers.
Since our founding in 2010, we have awarded over $5.4 million in direct grants to filmmakers.
The Team
Lisa Kleiner Chanoff
Founder
Lisa Kleiner Chanoff is co-founder of Catapult Film Fund. In 2010 Lisa and Bonni Cohen founded Catapult Film Fund in order to enable important and moving documentary films to get off the ground and to fill a gap in the documentary funding landscape for development support. Lisa has also executive produced narrative features including Fruitvale Station (Co-EP), Burn Country, and Love & Taxes, and documentary features including Watchers of the Sky and Brimstone & Glory. With Catapult, Lisa and Bonni executive produced Art and Craft, Extremis, and When God Sleeps.
Lisa has a J.D. from University of California, Hastings College of the Law and practiced law in San Francisco and with the Civil Rights Division of the U.S. Department of Justice in Washington D.C. After leaving law practice, Lisa received a master's degree in Museum Studies and worked with museums in the San Francisco bay area, including the Contemporary Jewish Museum, designing exhibitions and education programs. Lisa assists several non-profits in an advisory capacity, and serves on the boards of Working Films and SFFILM.
Bonni Cohen
Founder
Bonni Cohen co-founded the Catapult Film Fund with Lisa Chanoff in 2010 in order to support the development of important and moving documentary films. Together with Lisa, Bonni executive produced Art & Craft, When God Sleeps and the Academy Award-nominated shorts Extremis and Life Overtakes Me.
Bonni has produced and directed an array of award-winning films. Most recently, Bonni co-directed Athlete A which was scheduled for a Tribeca Film Festival premiere in 2020 and then went on to become a Netflix original. Bonni also co-directed with her partner, Jon Shenk, An Inconvenient Sequel: Truth to Power which was selected to be the opening night film of the 2017 Sundance Film Festival and was released by Paramount in summer 2017. In 2016 Bonni co-directed the Peabody Award winning film Audrie & Daisy, which premiered in competition at the 2016 Sundance Film Festival and was picked up as a Netflix Original film.
In addition to her directing work, Bonni served as Producer on The Island President, winner of the 2011 Toronto International Best Documentary. Her work as producer and director on The Rape of Europa earned her a PGA and WGA nomination and was short-listed for the Oscars. In addition, Bonni produced Jon Else's Sundance film, Wonders Are Many and together with Else co-directed Inside Guantanamo which was nominated for an Emmy for Best Documentary in 2009. Bonni also Executive Produced 3.5 Minutes, in collaboration with Motto Pictures and Participant Media.
Theresa Navarro
Co-Director and Chief Operations Officer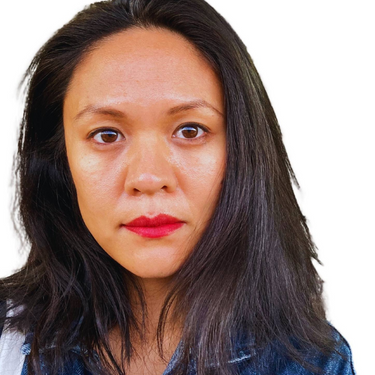 Born and raised in the San Francisco Bay Area, Theresa is a Pinay cultural worker and working mama whose career in media arts spans two decades. Prior to Catapult, she served as vice president of external affairs at American Documentary, the New York-based nonprofit behind Emmy Award-winning series 'POV' on PBS. An Independent Spirit Award-nominated producer, her credits include Chinatown sports documentary 9-Man (director Ursula Liang), Peabody Award-winning anthology series 'America Reframed' on WORLD Channel (supervising producer Carmen L. Vicencio), and sci-fi feminist feature Advantageous (director Jennifer Phang, producers Robert Chang, Jacqueline Kim, Ken Jeong, Moon Molson), which won the Special Prize for Collaborative Vision at the 2015 Sundance Film Festival.
In addition to her work in film and media, Theresa contributes to public discourse on community, identity and power by and about marginalized folx as a writer, performer, and educator. She engages in field-wide conversations through community-based collectives including A-Doc, Brown Girls Doc Mafia, and Color Congress, and has participated on panels, workshops and juries at the Australian International Documentary Conference, Allied Media Conference, Hawaii International Film Festival, New Orleans Film Festival, and SXSW, among others. In 2011, Theresa was nationally recognized as one of 15 Asian Pacific American Women Leaders for her media arts work.
Megan Gelstein
Co-Director and Chief Program Officer
Megan Gelstein is an Emmy® Award-winning producer and the Co-Director / Chief Program Officer of Catapult Film Fund. In that role, she supports and cultivates independent, cinematic non-fiction filmmakers globally and provides creative, strategic, and editorial advice to supported films and filmmakers through Catapult's artist development programs. Recent films supported by Catapult Film Fund include Crimp Camp, Storm Lake, The Territory and Pray Away.
Prior to joining Catapult, she worked as an independent producer where her work was supported by Sundance Documentary Fund and Chicken & Egg Pictures. Megan worked at PBS/WGBH-TV for over 15 years, where she produced and directed films for the flagship series American Experience and NOVA. She won a National Emmy® Award in the category of Research for her work on the PBS series "Africans in America". In addition, she has produced award-winning documentaries that have been nationally broadcast on The History Channel, ITV Network of London, and The Discovery Channel.
Miriam Garcia
Program Officer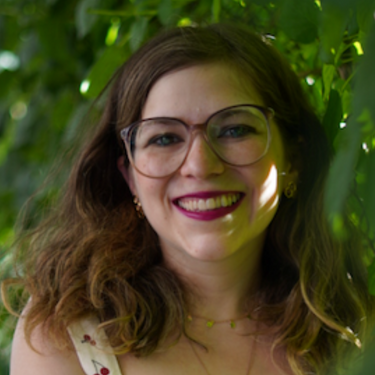 Miriam García has over 15 years of experience in the creative industries, including film, music, and event production. In film, she has extensive experience in developing, curating, and producing a wider variety of artists' programs and creative support initiatives. She was a Digital Producer for the Sundance Institute where she curated and produced a series of Masterclasses and courses with high-level industry experts to support emergent filmmakers. She is also a film programmer for different festivals including Tribeca, DOC NYC, and the Hamptons International Film Festival. Miriam is a consultant for the Video Consortium and collaborated in the marketing departments for Women Make Movies and IFP. In 2019, she was selected to participate in the prestigious Locarno Industry Academy. Besides her work in film, she is a frequent collaborator of the Kickstarter site The Creative Independent and produces events for the New Latin Wave, a media platform for Latinx artists. Originally from Mexico City, Miriam is currently based in Brooklyn and holds a Master's Degree in Media, Culture, and Communication from NYU, and a Bachelor's Degree in International Relations from Universidad de las Americas, Puebla.
Emily Hoover-Finnigan
Associate Director of Communications and Operations
Emily joined the Catapult team in 2013. With over a decade of film industry experience and a background in communications and marketing, film festival operations, fundraising, production, and editing, for both documentary and narrative film films, she has worked with many Bay Area organizations including SFFILM, Mill Valley Film Festival, SF Indie Fest, SketchFest, and local production companies. She led marketing and outreach for the documentary You're Looking at Me Like I live Here and I Don't, which aired on PBS' Independent Lens in 2013, and was the associate producer for These Are My Hours, currently in distribution. Emily also produced a narrative short and has worked on commercials, a web series, and live musical performances.